1. Insert the TF card (FAT32/exFAT format) into the box TF card holder.

- When the yellow light blinks, it means the box has started working .

- When the green light blinks, it means the cell phone has received the information of network allocation, and the constant light means it is not connected to the cloud.

- When the red light is always on, it means the TF card is not inserted.

2. Use the printer's matching USB cable to connect the printer's MINI/MicroUSB port to the box's USB1/USB2 port, and turn on the printer's power switch to power on the printer.

3. Plug one end of the USB cable into the 5V/2.4A port of the box, connect the other end to the power adapter and turn on the power to power on the box, then connect to the network via wired or wireless.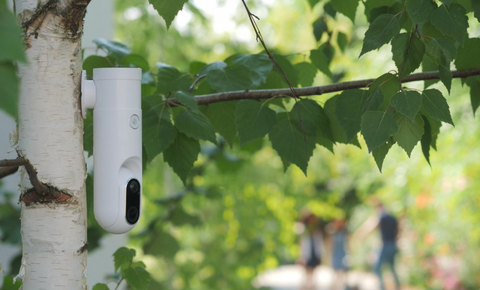 Note: The output specification of the power adapter is 5V 2.4A (≥2A); after power on, if the box cannot be used normally due to wrong configuration, press and hold the reset button for more than 5 seconds until the factory settings are restored, and then reconfigure the network through the "Creative Cloud" APP.

4. Open the mobile application store and search for "Creative Cloud" or scan the QR code on the product box to download the "Creative Cloud" APP, register and log in, click "Device" → "+", scan the box and click the "+" button. "+", scan the QR code on the back of the box to add the corresponding box.

5. Connect the box WIFI configuration network, after the box shows online, you can use the APP remote printing.

6. Plug the USB interface of the camera into the USB1/USB2 interface of the WIFI box, open the "Creative Cloud" APP and click the camera icon on the device page to monitor the printing status remotely in real time.